Welcome to Celebrate Lit's Book Tour for "The Governess of Penwythe Hall" by author Sarah E. Ladd.  I hope you enjoy reading about this Regency romance.  Be sure to enter the giveaway which is detailed at the bottom.
My Thoughts
The first thing that drew me in to this novel was the beautiful, serene cover.  Next was the writing that captivated me from the very beginning.  Author Ladd has done a brilliant job with this poignant tale.
This is the story of Cordelia (Delia) Greythorne.  The book opens with her being newly widowed and threatened by her mother-in-law.  Immediately my heart went out to her and I felt her emotions.  I was invested in her story and could not put the book down.
The characters are very well thought in this English early 1800 fiction piece.  Delia is a strong woman with an admirable character.  She is employed as a governess and dearly loves the children under her care. Jac Twethewey of Penwythe Hall is the guardian for the children.  He is also their estranged uncle.  His character is also a strong willed one.  The children are delightful, especially little Miss Sophy.
Many relevant timely issues are touched upon in this stirring book.  Right at the beginning there is a major family issue and death.  Faith, depending on God, caring for others, facing fears, smugglers, making choices, and forgiveness are all touched on in this book.
In this book I found intrigue, mystery, light romance, history, inspiration, as well as twists and turns.  The writing was well done and took me to a place and time that I had never been.  It was easy to imagine the crashing salty waves and crusty characters.  I loved the attention to detail.  It was evident the author did her research.
I would recommend this for Regency lovers.  It is a very nice story that is engaging until the end.  I rated it a 4 out of 5 stars.  A copy was provided by Celebrate Lit but I was not required to write a review.  These are my honest thoughts.
About the Book
Book: The Governess of Penwythe Hall
Author: Sarah Ladd
Genre: Historical Romance
Release Date: April 16, 2019
In the first of a new series from beloved Regency romance author, Sarah Ladd, Delia, a governess to five recently orphaned children, would risk anything to protect them . . . even her heart.  
Cornwall was in her blood, and Delia feared she'd never escape its hold.
Cornwall, England, 1811
Blamed for her husband's death, Cordelia Greythorne fled Cornwall and accepted a governess position to begin a new life. Years later her employer's unexpected death and his last request to watch over his five children force her to reevaluate. She can't abandon the children now that they've lost both parents, but their new guardian lives at the timeworn Penwythe Hall . . . back on the Cornish coast she tries desperately to forget.
Jac Trethewey is determined to revive Penwythe Hall's once-flourishing apple orchards, and he'll stop at nothing to see his struggling estate profitable again. He hasn't heard from his brother in years, so when his nieces, nephews, and their governess arrive unannounced at Penwythe Hall, he battles both grief of this brother's death and bewilderment over this sudden responsibility. Jac's priorities shift as the children take up residence in the ancient halls, but their secretive governess—and the mystery shrouding her past—proves to be a disruption to his carefully laid plans.
Rich with family secrets, lingering danger, and the captivating allure of new love, this first book in the Cornwall Novels series introduces us to the Twethewey family and their search for peace, justice, and love on the Cornish coast.
About the Author
Sarah E. Ladd received the 2011 Genesis Award in historical romance for The Heiress of Winterwood. She is a graduate of Ball State University and has more than ten years of marketing experience. Sarah lives in Indiana with her amazing family and spunky golden retriever. Visit her
online
, 
Facebook
, and
Twitter
.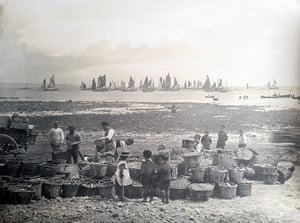 More About the Governess of Penwythe Hall
5 things to know about Cornwall, England:
1. Throughout its early history, Cornwall's inhabitants called the country Kernow.
2.  Early inhabitants largely spoke their own language known as "Cornish," which became nearly extinct in the 1800s
3.  The country has a long and rugged coastline and there were frequent shipwrecks.
4.  Fishing was a major industry, with herring, mackerel, and sardines being common catches.
5.  In 1870, novelist and poet Thomas Hardy called Cornwall "the region of dream and mystery."
Imagine yourself in The Governess of Penwythe Hall with these pictures of 19th Century life in Cornwall
https://www.theguardian.com/uk-news/gallery/2016/may/19/everyday-life-in-cornwall-captured-in-the-19th-century-in-pictures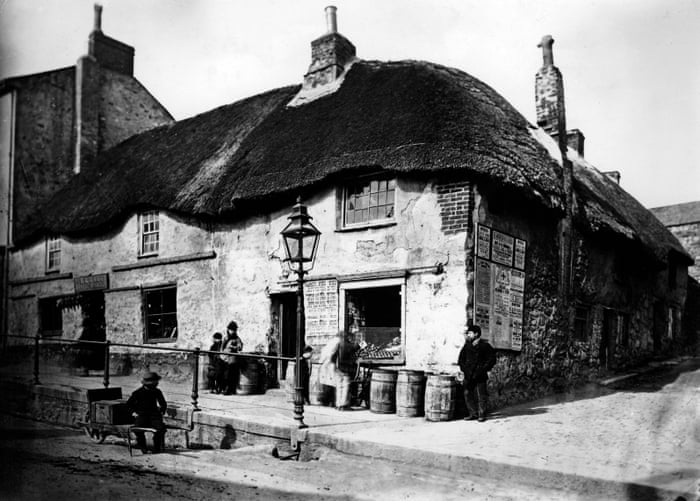 Blog Stops
Giveaway
To celebrate her tour, Sarah is giving away a grand prize of a finished paperback copy of
The Governess of Penwythe  Hall
.  Be sure to comment on the blog stops (schedule below) for nine extra entries into the giveaway! Click
here
to enter and Good Luck! Sarah Ladd has created audio clips from The Governess of Penwythe Hall that will allow readers to hear how the Cornish names are pronounced.  The audio clips are available on
Sound Cloud
.