A Not So Convenient Marriage by Award-Winning and Bestselling Author Sandra Merville Hart is Book One in her new Second Chances Series. This Christian Historical Romance book is captivating. I was immediately invested in the story and the lives of the characters.
This is the tale of Rose and Samuel. Rose is a kind, sweet spinster teacher. She lives in Ohio and has dreamed of having a family of her own all her life. The man she loved in school, Samuel, married a beautiful girl and broke her heart. After that woman dies in an accident leaving him a widower with 2 young children, he comes looking for Rose and proposes marriage in name only because he needs help with his children. Rose gives up so much to go help him.
I enjoyed the writing style of the author. It drew me into the story, and I became emotionally connected to the characters. The children were adorable. Samuel was at times frustrating, and Rose did not deserve the heartache and trauma she endured. All of the characters are believable, even the secondary ones. The setting was vividly described and made it easy for me to slip right into the story.
This story was riveting! I had trouble putting the book down for even a few minutes. I was eager to see what would happen next as I urned page after page. It was a different view on a marriage of convenience and had a nice inspirational message.
I highly recommend this beautiful story. It is entertaining as well as full of life and spiritual lessons. The writing is superb. It would make a nice book club selection.
I rate this book 5 out of 5 stars. A copy was provided by CelebrateLit, but these are my own honest words.
About the Book
Book: A Not So Convenient Marriage
Author: Sandra Merville Hart
Genre: Christian Historical Fiction
Release date: November 8, 2022
A spinster teacher…a grieving widower…a marriage of convenience and a second chance with the man she's always loved.
When Samuel Walker proposes a marriage of convenience to Rose Hatfield so soon after the death of his wife, she knows he doesn't love her. She's loved him since their school days. Those long-suppressed feelings spring to life as she marries him. She must sell her childhood home, quit her teaching job, and move to a new city.
Marrying Rose is harder than Samuel expected, especially with the shadow of his deceased wife everywhere in his life. And he has two young children to consider. Peter and Emma need a mother's love, but they also need to hold close the memories of their real mother as they grieve her loss.
Life as Samuel's wife is nothing like Rose hoped, and even the townspeople, who loved his first wife, make Rose feel like an outsider. The work of the farm draws the two of them closer, giving hope that they might one day become a happy family. Until the dream shatters, and the life Rose craves tumbles down around them. Only God can put these pieces back together, but the outcome may not look anything like she planned.
Click here to get your copy!
About the Author
Sandra Merville Hart, award-winning and Amazon bestselling author of inspirational historical romances, loves to discover little-known yet fascinating facts from American history to include in her stories. Her desire is to transport her readers back in time. She is also a blogger, speaker, and conference teacher. Connect with Sandra on her blog, https://sandramervillehart.wordpress.com/.
More from Sandra
There are some stories that must be told. A Not So Convenient Marriage is one of them for me.
I don't know what it is about this story, but once I began writing it over a dozen years ago, the characters wouldn't leave me alone.
I wrote the first draft of this book a few years before my first book—another book, A Stranger on My Land—released, so I was still learning about the writing journey. I'm certain that my first draft of A Not So Convenient Marriage wasn't ready for publication because it was rejected.
But the characters in my imagination wouldn't allow me to let this one go. I edited and reedited, using skills I learned at writing conferences. Then I tried again with another editor. Another rejection.
Discouraged, I worked on other writing projects and met with a little success. When my first Civil War romance published, I decided to follow my heart and continue writing about that turbulent time period.
This book was set aside.
Still, every morning I woke up thinking about the characters in A Not So Convenient Marriage. In my mind, I'd rewrite a scene from the book as I lay, trying to sleep, in the middle of the night. Or the story would haunt me before falling asleep at night, keeping me awake an hour or two.
This happened almost daily for years.
Finally, I pulled up the manuscript again. It had been written in my early days so it required a lot of modification. I asked my agent to begin showing my updated proposal for the book. She was happy to do this because she always believed in this book. In fact, she decided to represent me after reading for proposal for it.
By the way, the story was still keeping me awake as I waited to sign a book contract.
Last year, I was thrilled when Misty Beller, Wild Heart Books, offered me a contract for a three-book series for this novel. Not only that, she also gave me a three-book contract for my "Spies of the Civil War" series, that published this year. (I invite you to read the whole "Spies of the Civil War" series beginning with Book 1 Avenue of Betrayal, Book 2 Boulevard of Confusion, and Book 3 Byway to Danger.)
Misty told me that she cried when reading my manuscript for A Not So Convenient Marriage—the first time that had ever happened for a submission. That touched my heart.
I'm happy to say that scenes from the book no longer keep me awake at night…for now the story will be told.
Blog Stops
Texas Book-aholic, November 1
For Him and My Family, November 1
lakesidelivingsite, November 2
Truth and Grace Homeschool Academy, November 3
Holly's Book Corner, November 3
Debbie's Dusty Deliberations, November 4
deb's Book Review, November 5
Blossoms and Blessings, November 5
Locks, Hooks and Books, November 6
Abba's Prayer Warrior Princess, November 7
Inklings and notions, November 7
Connie's History Classroom, November 8
Ashley's Clean Book Reviews, November 9
Through the Fire Blogs, November 9
Babbling Becky L's Book Impressions, November 10
Pause for Tales, November 11
To Every BOOK There is a Season, November 11
Bizwings Blog, November 12
Happily Managing a Household of Boys, November 13
Mary Hake, November 13
Vicky Sluiter, November 14
Giveaway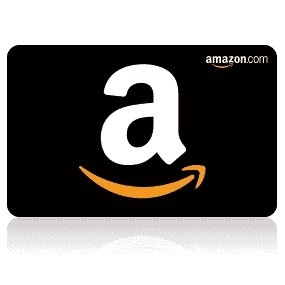 To celebrate her tour, Sandra is giving away the grand prize of a $50 Amazon gift card!!
Be sure to comment on the blog stops for nine extra entries into the giveaway! Click the link below to enter.
https://promosimple.com/ps/2244d/a-not-so-convenient-marriage-celebration-tour-giveaway