Garrett is the second book from author Lizzy James Yorktown Christmas Time Travel series. This offering is a novella and was a bit confusing for me for a while because I had not read the first book in the series. Due to this I would recommend reading Book One, Max, first.

This is the story of modern day Garrett Tyler, who travels back in time to the year 1769. Needless to say, everything is different here – clothing, vocabulary, technology or the lack thereof, food, and even society. It is also the tale of Mercy Hansford. She is an independent, strong minded young woman from 1769. Unfortunately she has been molested and finds herself pregnant. Garrett wants to help and protect Mercy. 

Author James did a lovely job with this Christmas novella. Her descriptive pen took me back in time and helped me see the differences between modern day and then. I chuckled a few times during conversations. Our modern words are sometimes far from their original meanings. The story progressed at a nice pace. The author included some life lessons, but also humor.

This is a delightful fun time travel fantasy book that is a quick, light read. I would recommend it for lovers of time travel fiction or those interested in reading one. It is a sweet romance that will make you smile. It gets a 3 star rating from me. A copy was provided by Celebrate Lit but these are my honest words.
About the Book
Book: Garrett
Author: Izzy James
Genre: Christian Romance
Release date: November 27, 2020
Garrett Tyler thought he was leaving Ballard House for home, secure in the knowledge that love had finally won-out for his long-time friend Olivia. He steps out the door and into the past, 1769 to be exact. While finding his bearings Garrett stumbles upon a beautiful woman being attacked. He makes sure she gets home and because of his kindness, she allows him to stay in an outbuilding—even believing his time travel story—while he figures out how he will get back to his life in the future. The more time they spend together, the deeper friendship they build, but one thing is going to rip her world apart.
Mercy Hansford is a confidant, independent woman running her own tailor shoppe. Her world is shaken when she is brutally attacked after delivering one of her sought-after shirts. The consequences of this night could be more far-reaching than either of them can guess.
Should Mercy trust a man she barely knows?
Click here to get your copy!
About the Author
Izzy James grew up in coastal Virginia. She lives there still with her fabulous husband in a house brimming with books.
More from Izzy
Why did I write Garrett?
While I was writing Max I was working through physical therapy prior to a lumbar fusion surgery. My physical therapist's assistant was a young man named Garrett. He was intrigued that I was a writer and asked me if I would use his name in a book one day. So I had a name.
As I finished writing Max–who came forward in time from 1769–I started thinking about what it would be like for a young person of today to find himself back in 1769.
Garrett of the book bears no resemblance to Garrett of the physical therapy office! Garrett was fun to write. I hope you will enjoy reading it.
If you'd like to hear more about my books and be included in a monthly giveaway sign up for my newsletter.
Newsletter Link: https://vr2.verticalresponse.com/s/websitesignupform0708201983447pm
Every Christmas I send Christmas cards to each member of my Christmas Club. I pray for each reader as I sign and address the cards. If you'd like a Christmas Card from me please sign up before December 1. It does require your physical address. It will never be used for anything else.
Christmas Card Link: https://vr2.verticalresponse.com/s/websitesignupform0708201975614pm
Both email and physical addresses are held sacred. They will never ber sold or used for anything but what you signed up for.
Blog Stops
Debbie's Dusty Deliberations, November 16
Britt Reads Fiction, November 16
Texas Book-aholic, November 17
Inklings and notions, November 18
Happily Managing a Household of Boys, November 18
Abba's Prayer Warrior Princess, November 19
By the Book, November 19
Simple Harvest Reads, November 20 (Guest Review from Donna Cline)
For Him and My Family, November 20
deb's Book Review, November 21
Locks, Hooks and Books, November 22
Kayem Reads, November 22
Ashley's Clean Book Reviews, November 23
Connie's History Classroom, November 24
Mary Hake, November 24
Truth and Grace Homeschool Academy, November 25
A Modern Day Fairy Tale, November 26
Stephanie's Life of Determination, November 26
Musings of a Sassy Bookish Mama, November 27
The Meanderings of a Bookworm, November 28
Pause for Tales, November 28
Connect in Fiction, November 29
Giveaway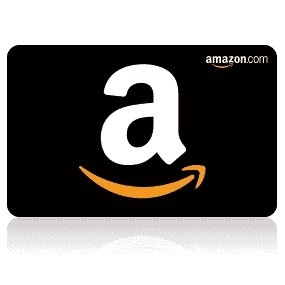 To celebrate her tour, Izzy is giving away the grand prize of a $50 Amazon gift card!!
Be sure to comment on the blog stops for nine extra entries into the giveaway! Click the link below to enter.
https://promosimple.com/ps/133b3/garrett-celebration-tour-giveaway