A Life Redeemed by author Olivia Rae is a Christian Medieval Historical Romance novel. It is the second book in the author's Secrets of the Queens Series. Even though this is Book Two it may easily be read as a standalone. It is a rather lengthy book, but once engaged in the tale, the pages fly by. I thoroughly enjoyed it.
This is a wonderful, clean Medieval story. The author has researched it extensively as evidenced by the many details. It is well planned well written, well organized, full of historical drama, and a true heart-warmer. All lovers of English history will eagerly devour this beautiful gem.
Set in 1559 in England and Scotland, this is the story of Audrey Hayes. She has been dismissed to her house from court. Queen Elizabeth then shows up demanding Audrey travel to Scotland to become a companion to the mother of a Scottish Laird. She is to watch the household and discover if they are in support of the Protestant or Catholic religion? If she refuses to become a spy, her family will be put into prison. Leaving her no choice, she agrees to go.

Audrey finds Laird Gavin Armstrong at his castle raising a child that is not his own son. His wife threw herself over the castle walls after the birth of his second child. The laird has closed off his heart and wants nothing to do with the beautiful new companion. A woman he soon finds he can't trust. 

Their story is full of twists and turns as well as ups and downs. It is rich with history and full of emotion. I was immediately invested in the story and Audrey's life. The characters in this epic tale became dear friends as I read longer and learned more details about them. I loved Gran, too. Characters were well defined, individualized, and complex. It was fun watching their many layers fall away until their true nature was revealed.Thomas, the young boy, was a precious lad.

The author has a wonderful style of writing. She has captured the style and everything else about life in mid 1500s Scotland. Her dialogue was authentic and interesting. It flowed freely and never lagged or sounded forced. The same for her story, it had a pleasant, even pace.
Spiritual messages are woven through this lovely story. Messages of trust, hope, forgiveness, and redemption. The dispute between Reformers or Protestants and Catholic is handled beautifully. Two characters illustrate that those of both persuasions believe in the same Unconditional Love and Merciful God as well as have Jesus as their Lord and Savior.

I highly recommend this thought provoking novel. It has remained in my thoughts even thought it has been finished for many days. I found it captivating, inspiring, and thoroughly entertaining. It receives 5 out of 5 stars from this reader. I eagerly await the next in this series. A copy was provided by CelebrateLit but these are my honest words.
About the Book
Book: A Life Redeemed
Author: Olivia Rae
Genre: Christian Historical Romance
Release date: June 16, 2021
Everyone has a secret, who can a queen trust?
Upon Queen Elizabeth's order, Audrey Hayes travels to the borderlands of Scotland to learn where the fierce Laird Armstrong's loyalties lie. Is he aligned with his mother's English roots in support of the queen, or does he hold with the beliefs of his father, who wishes to see Mary of Scots on the English throne? The fate of Audrey's family rests on her success in finding the answer.
After losing his lands in a wager and being betrayed by his kin, Gavin Armstrong entered a loveless marriage to obtain the funds to buy back his family home, Warring Tower. Now a widower, struggling against countless border wars, he is on the verge of losing his home and lands again. With few resources, he reluctantly makes another risky wager, one he cannot hope to win without trusting the secretive Audrey Hayes, a woman he suspects is an English spy.
As the two work together to save Warring Tower, their attraction to one another grows. But when Audrey finally gains the information she seeks for Queen Elizabeth, she realizes that the only way she can save her family is to betray the man she loves.
Click here to get your copy!
About the Author
Olivia Rae is an award-winning author of historical and contemporary inspirational romance. She spent her school days dreaming of knights, princesses and far away kingdoms; it made those long, boring days in the classroom go by much faster. Nobody was more shocked than her when she decided to become a teacher. Besides getting her Master's degree, marrying her own prince, and raising a couple of kids, Olivia decided to breathe a little more life into her childhood stories by adding in what she's learned as an adult living in a small town on the edge of a big city. When not writing, she loves to travel, dragging her family to old castles and forts all across the world.
Olivia is the winner of the Angel Award, Book Buyers Best Award, Golden Quill Award, New England Readers' Choice Award, Southern Magic Contest, and the American Fiction Award. She is an Illumination Award Gold and Bronze medalist. She has also been a finalist in many other contests such as the National Readers' Choice Awards, and the National Romance Fiction Awards. She is currently hard at work on her next novel.
More from Olivia
My novel, A Life Redeemed takes place in 16th Century England and Scotland. A very popular dish at the time was the meat pie. Back then making such a dish took a lot of time. My Grandmother made a similar dish with modern day ingredients that you can whip together in no time. Cheesy meat pie is a real family pleaser and a delicious bit of history.
Medieval Cheesy Meat Pie
1 pound ground beef
½ cup chopped onion
1 – 8 oz. can of tomato sauce
¼ cup parsley
1 – 3oz. can chopped mushrooms (drained)
1/8 teaspoon pepper
¼ teaspoon dried oregano
2 packages (8 rolls) crescent rolls
3 eggs
Shredded cheese (mixed cheddar and mozzarella)
In skillet, brown beef, onion (drain). Stir in tomato sauce, parsley, mushrooms, pepper and oregano, then set aside. Unroll one package of crescent rolls, forming 12×6 inch rectangle. Seal edges and perforations together. Roll to fit in 9-inch pie plate, trim. Separate one egg and set aside the yoke. Beat egg white with remaining two eggs. Spread over half the dough. Spoon meat into shell, arranging cheese on top. Pour remaining egg mixture over cheese. Roll out second package of crescent rolls, sealing on top of pie. Beat remaining egg yoke and a tablespoon of water, brush on top of dough. Bake at 350 degrees for 50 minutes. If pastry gets too brown, cover with foil. Let stand for 10 minutes.
Blog Stops
Pause for Tales, October 9
Labor Not in Vain, October 9
Ashley's Clean Book Reviews, October 11
Genesis 5020, October 11
Bigreadersite, October 12
Truth and Grace Homeschool Academy, October 13
Debbie's Dusty Deliberations, October 14
Texas Book-aholic, October 15
Abba's Prayer Warrior Princess, October 16
Musings of a Sassy Bookish Mama, October 16
deb's Book Review, October 17
The Meanderings of a Bookworm, October 17
Locks, Hooks and Books, October 18
Connie's History Classroom, October 19
Mary Hake, October 19
Inklings and notions, October 20
A Modern Day Fairy Tale, October 21
For Him and My Family, October 22
Betti Mace, October 22
Giveaway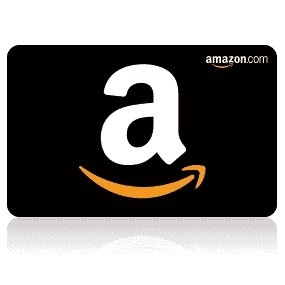 To celebrate her tour, Olivia is giving away the grand prize packaged of a $50 Amazon gift card!!
Be sure to comment on the blog stops for nine extra entries into the giveaway! Click the link below to enter.
https://promosimple.com/ps/11fe0/a-life-redeemed-celebration-tour-giveaway