Author Barbara Dahlgren has written a fifty-two chapter devotional, inspirational book for Christians in all walks of their lives in her The Choice is Yours. This is a type of guidebook for we choose to believe or think or act.  The chapters are meant for weekly reading.
The author has organized and planned her book well.  It begins with an illustration about Christian life and introduces the subject for the chapter.  That is followed by practical life application so it is relevant in today's world.  At the end is scripture and an area to add personal reflections for applying this choice.
The writing style is nice and flows without a hitch.  The weekly lessons are very short and seemed more like daily ones at times.  There were a few items with which I did not agree or for one reason or another did not sit right with me.  Some of her ideas on Jesus were a bit off according to my belief.
The author clearly states she is a humorist and these are taken from the most popular of her blogs.  Scripture is only partially quoted in this book.  The author has found if readers look up the remaining scripture on their own, in their own bible, they learn better.  I agree with her.
This would make a nice reader or small group choice.  It would lead to lively discussion on the content of this book, how to work out each choice and to encourage each other.  It could be used individually equally well.
It gets a 3 star rating from me.  A copy was provided by Celebrate Lit and these are my honest words.
About the Book
Book: The Choice is Yours
Author: Barbara Dahlgren
Genre: Religion/Christian Living/Devotional
Release Date: November 2019
Do you stress over making decisions? Does the possibility of making the wrong choice paralyze you? In The Choice Is Yours: 52 Choices for Happier Lives, Barbara Dahlgren explores decisions we face daily. She does so with the spiritual insight and practicality developed through fifty years of ministry. The Choice Is Yours is drawn from Dahlgren's blog, Barbara's Banter: taking my faith but not myself too seriously, and is suitable for a devotional or a Bible study tool. Each chapter includes practical suggestions, a key Bible verse, and the option for the reader to jot down their own tips for making better choices in daily life.
Click here to purchase your copy.
About the Author
More from Barbara
When my granddaughter was in preschool, she came home one day and was sad. Her mom asked what was wrong. Sophia replied, "My teacher said I didn't make good choices today."
I always felt her teacher had a great deal of wisdom. Instead of saying Sophia was naughty or bad, she planted a seed of thought into her little life about making better choices. Better choices lead to happier lives. In a way, that was the inspiration for my latest blog theme which led to this book.
My first book was called Zorro and Me. It was about my husband, whom I've nicknamed Zorro, and our experiences in 50 years of ministry. Usually known as a humorist, I try to intersperse a lot of personal experiences in my speaking and writing. My philosophy is to take my faith, but not myself, too seriously. I think we would all be happier if we chose to laugh more and criticize less.
Here's a little quiz to get to know me better. Which one do you think is false?
I was born many years ago in the foothills of the Ozarks in a town with a population of 10.
While on a mission trip to Nigeria, our children were held captive by the police for a few hours.
My son was unexpectedly born in a hotel room while we were traveling, so we used a dresser drawer as a baby bed.
I've mounted a camel near the Great Pyramids in Egypt, climbed the Great Wall in China, leaned with the Tower of Pisa in Italy, and been on safari in Kenya.
While on a teen trip touring the White House, one of my children became ill, so the Secret Service took him outside where he barfed behind a big bush on the White House lawn. It's the one on the left when you look at pictures of the White House.
Guess what! They are all true. There's more, but I don't want to give all my secrets away today.
Blog Stops
Truth and Grace Homeschool Academy, November 23
Jacquelyn Lynn, November 24
Mary Hake, November 24
For the Love of Literature, November 25
Abba's Prayer Warrior Princess , November 26
Older & Smarter?, November 27
My Devotional Thoughts , November 28
Adventures of a Travelers Wife, November 29
Happily Managing a Household of Boys, November 29
CarpeDiem, November 30
Debbie's Dusty Deliberations, December 1
Texas Book-aholic, December 2
janicesbookreviews, December 3
Library Lady's Kid Lit, December 4
A Reader's Brain, December 5
Inklings and notions, December 6
Giveaway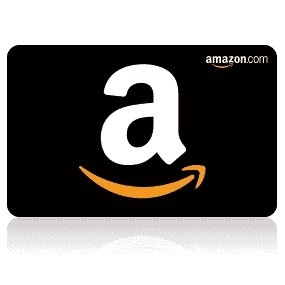 To celebrate her tour, Barbara is giving away the grand prize of a  $50 Amazon gift card!!
Be sure to comment on the blog stops for nine extra entries into the giveaway! Click the link below to enter.
https://promosimple.com/ps/ed97/the-choice-is-yours-celebration-tour-giveaway