I am glad you found my stop on the More to Love Celebrate Lit Book Tour and Giveaway. You will find information on the book, author, tour, stops, and the giveaway.  Don't forget to enter.  You just might win!
My Thoughts:
More to Love is a charming reimagining of Pride and Prejudice by author Robin Helm.  I was caught in its web immediately and had a difficult time putting it down.  This Christian Regency novel was whimsical and took to to England where I made new friends.
The writing style was almost poetic with authentic words and phrases.  I loved it.  It flowed like sweet prose.  The dialogues were well done and I was enchanted with them.  Characters were well defined and rounded with flaws as well as good points.  I was invested in their lives.  The morals, manners, and etiquette are so endearing from that era.
The romance is sweet, clean, and fast.  Personally I would have liked to have seen it a little slower and longer, but maybe editing changed it.  There were a few twists and turns making it fun to read and a page turner.
The spiritual content seems light.  Each chapter opens with scripture or an appropriate inspirational quote.  Elizabeth does mention God a few times.  The messages of forgiveness, hope, self acceptance, bettering oneself, trust, treating someone as you would like to be treated, and love are all in this sweet novel.
At the beginning Lizzie is teased and snubbed because she is overweight.  She quickly begins to exercise (walk) twice each day and cut down drastically on her eating.  Wouldn't it be nice it the main man loved her anyway?  Or that she did not have to make such drastic efforts to change.  Her family was supportive and concerned about her health which is an important thing for all girls.
This is a delightful serving of romance which I devoured in one setting.  It was just lovely.  I highly recommend it.  I was provided a copy by Celebrate Lit but I was not required to write a review.  I rated this 4 out of 5 stars.
About the Book
Book: More to Love
Author: Robin Helm
Genre: Christian Historical Sweet Romance
Release Date: February 12, 2019
"She is tolerable, I suppose, but there is rather too much of her to tempt me." Overhearing Mr. Darcy's rude dismissal of her shocks and mortifies Elizabeth Bennet to the core. She is living her worst fear, and it galvanizes her into action. Soon, the gentleman cannot keep his eyes from her, but can she forgive his thoughtless judgment of her appearance and character? Especially since he faces a worthy competitor for her attention? Who will win the lady's hand, along with the right to love her through thick or thin?
Click here to purchase your copy.
About the Author
Robin Helm's books reflect her love of music, as well as her fascination with the paranormal and science fiction. Previously published works include The Guardian Trilogy: Guardian, SoulFire, and Legacy (Christian paranormal romance); the Yours by Design series: Accidentally Yours, Sincerely Yours, and Forever Yours ( ChristianTime Swap romance), and Understanding Elizabeth (Christian Regency romance). She contributed to A Very Austen Christmas: Austen Anthologies, Book 1, an anthology featuring like-minded authors, in 2017, and A Very Austen Valentine: Austen Anthologies, Book 2, in 2018. New releases for 2019 include More to Love, a stand-alone Christian historical sweet romance dealing with body image; Lawfully Innocent, a Christian historical U.S. Marshal romance book in the Lawkeepers series; Maestro, a Christian historical sweet romance featuring a brilliant musician and his student; and A Very Austen Romance: Austen Anthologies, Book 3. She lives in sunny South Carolina where she teaches piano and adores her one husband, two married daughters, and three grandchildren.
More from Robin
Have you ever been judged on the basis of your appearance – what you weigh, how you dress, how you wear your hair or do your makeup? I am a professional dieter, and I have been on all of them. I lose, and I gain it back. I know the lengths a woman will go to after she overhears remarks about how she looks, so I relate to Elizabeth in More to Love in a way that's a bit beyond my comfort zone.
Another aspect of this book which is personal is that I chose to base a supporting character on a wonderful, Christian lady at my church (with her permission). Mrs. Donna Bailey has been a constant encouragement to me in regards to my writing. She often gives me beautiful sugar cookies she painstakingly decorates with holiday themes. Mrs. Bailey is the housekeeper and dessert cook at Longbourn, and she helps Elizabeth through thick and thin, so to speak.
Blog Stops
Just the Write Escape, May 13
Genesis 5020, May 14
Through the Fire Blogs, May 14
Carla Loves To Read, May 15
Blossoms and Blessings, May 15
Stephanie's Life of Determination, May 16
Truth and Grace Homeschool Academy, May 16
Just Your Average reviews, May 17
Hallie Reads, May 17
Abba's Prayer Warrior Princess, May 18
D'S QUILTS & BOOKS, May 19
Locks, Hooks and Books, May 19
Pause for Tales, May 20
Debbie's Dusty Deliberations, May 20
A Baker's Perspective, May 21
Maureen's Musings, May 21
My Devotional Thoughts, May 22
Remembrancy, May 22
Happily Managing a Household of Boys, May 23
Texas Book-aholic, May 23
janicesbookreviews, May 24
Inklings and notions, May 25
A Reader's Brain, May 26
Giveaway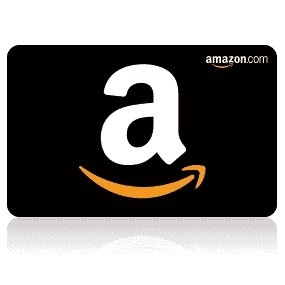 To celebrate her tour, Robin is giving away
Grand Prize: a $25 Amazon gift card
1st Place: An autographed paperback of A Very Austen Valentine: Austen Anthologies, Book 2
2nd Place: An autographed paperback of More to Love
3rd Place: A set of three eBooks – Reader's Choice of any three of my books!!
Be sure to comment on the blog stops for nine extra entries into the giveaway! Click the link below to enter. https://promosimple.com/ps/e270/more-to-love-celebration-tour-giveaway